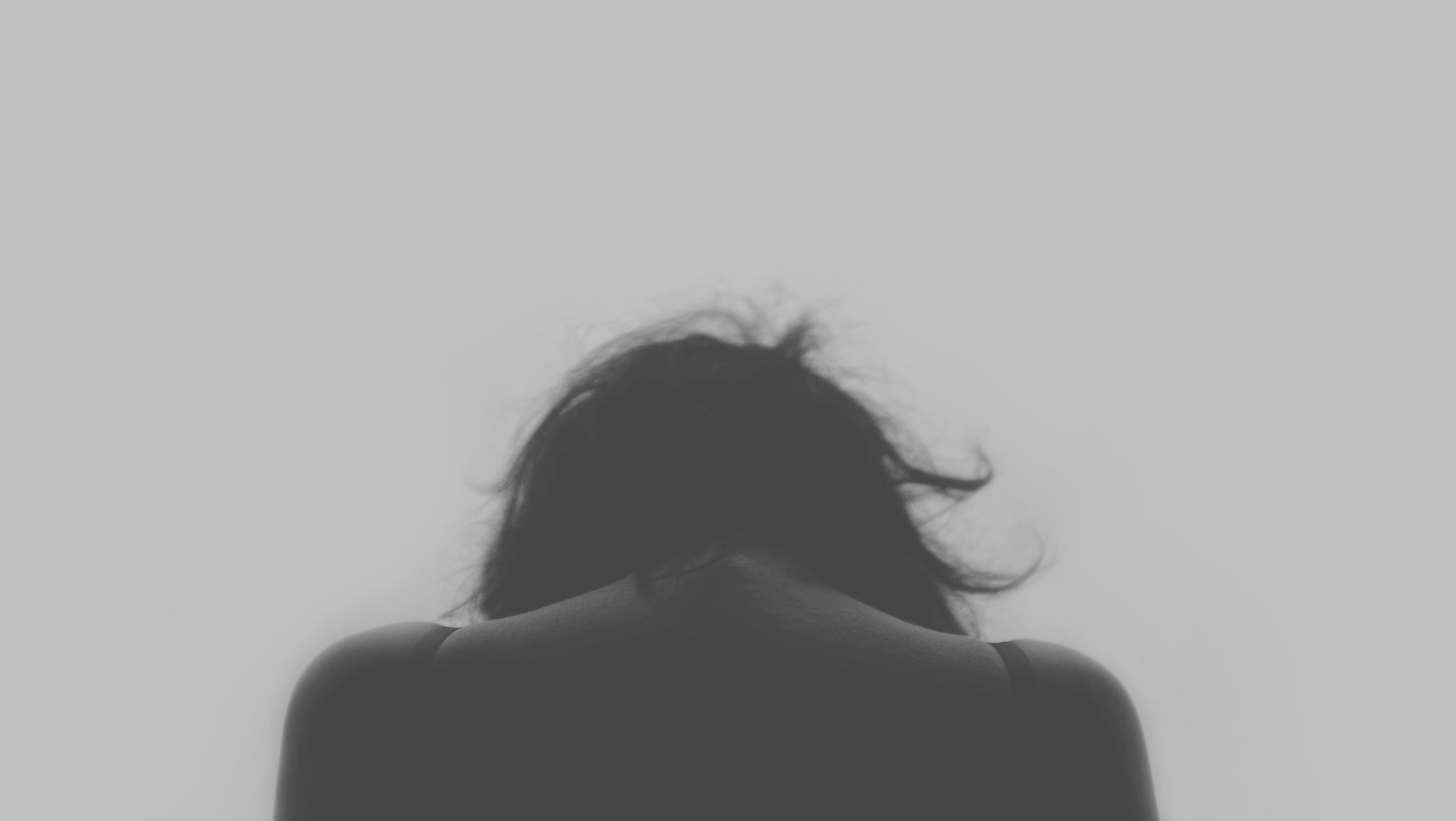 My husband and I struggled for a long time on whether or not we wanted to take the giant leap from two kids to three, especially since our life already seemed to be busting out of the seams with chaos. In fact, when we were deep in the trenches of decision-making, I was pretty transparent about the things that were holding me back; I was a victim of analysis paralysis FOR SURE. Most of our family and friends knew this about us – and knew that we felt pretty content with two.
But what most people do NOT know is that we had completely, and full-heartedly taken that leap of faith. One morning, I woke up with a clear head and heart, and was completely overtaken with these new desires to become a Mom again. I had a sudden notion that this was the plan He had for us and I needed to JUST.LET.GO. From that moment, all my fears and hesitations were so far in the distance, that they seemingly had no value anymore. We were quickly consumed with excitement and anxiousness.
…until shortly thereafter, we experienced our first loss.
Devastation.
A situation I never anticipated. A type of sadness I've never known. A small break in time that I will most certainly not forget.
But oddly, it didn't cause me to revert, and it triggered some sort of massive force within me that made me want it MORE. And the anguish I experienced seemed to only reaffirm that I was still on the right path. And before we knew it, not too long after, positive pregnancy tests GALORE!
This time, it felt real. We started to share the exciting news with close family and friends (even the kids). And we were – once again – overjoyed by the idea of a third child. So much so, I started pinning the SHIT out of nurseries, randomly brainstorming names, and begin strategizing for maternity leave (legit).
And then it happened. Again.
Devastation times a trillion.
Before I even had a chance to reach true depression, I had been in a state of shock for an extended amount of time. Continuing to trick myself into thinking that it wasn't reality and that my pregnancy would survive. But it was when the final ultrasound confirmed otherwise that pushed me to the very tip of the edge, and I went into a very deep, dark, and desolate place.
Interestingly, as I write these words and reflect, I hadn't realized how emotion-less I had become. I was sad – absolutely – but it was more of a numbing sorrow. I carried on with my responsibilities with an absent state of mind, and felt little-to-no value in the things I once felt joyful about.
It was rough. Really rough. But thankfully, short-lived (in the grand scheme of things).
Fast forward to now, and it's OK.
I'm OK.
WE are OK.
I feel that I have [mostly] covered the phases of healing and have restored myself in a new way. And a part of that restoration and closure has led me here, writing about it.
But why? Why am I telling this story for so many to read – a super private heartbreak that we've experienced, coming out like a sudden stream of consciousness? I'm not entirely sure why, but there's an urge in me to share. Share the dark side, the challenging moments, and life's most raw and tainted experiences – because after all we are real people, and we can't always be riding across rainbows on unicorns. We need to connect with one another on that unprocessed level, too.
And largely, a part of me hopes that this may reach someone experiencing similar calamities, and this small dimmer of hope that I've been recently been enlightened to will be enough to get them through.
Lastly, I wanted to use this instance as a reminder for me and for all of us to be patient with others. We never know the heartaches that others are navigating. Don't judge. Assume good. And have an open-mind when dealing with those around you that might cause you annoyance or frustration.
I think it's still too early to fully understand why this happened to me (and to us), and I can't say that family expansion is in our future; but I know that currently, it is with greater perception and gratitude that I am able to experience the people and things that I have here on this earth TODAY. If that's the silver lining in all of this – I'll consider it a win.
CALL TO ACTION: Reach out to someone you've recently disconnected with and check-in. Forget the past, just look into the future and chat it up!
Thank you for allowing me to vulnerable and open.
Sincerely,
-Kinsey