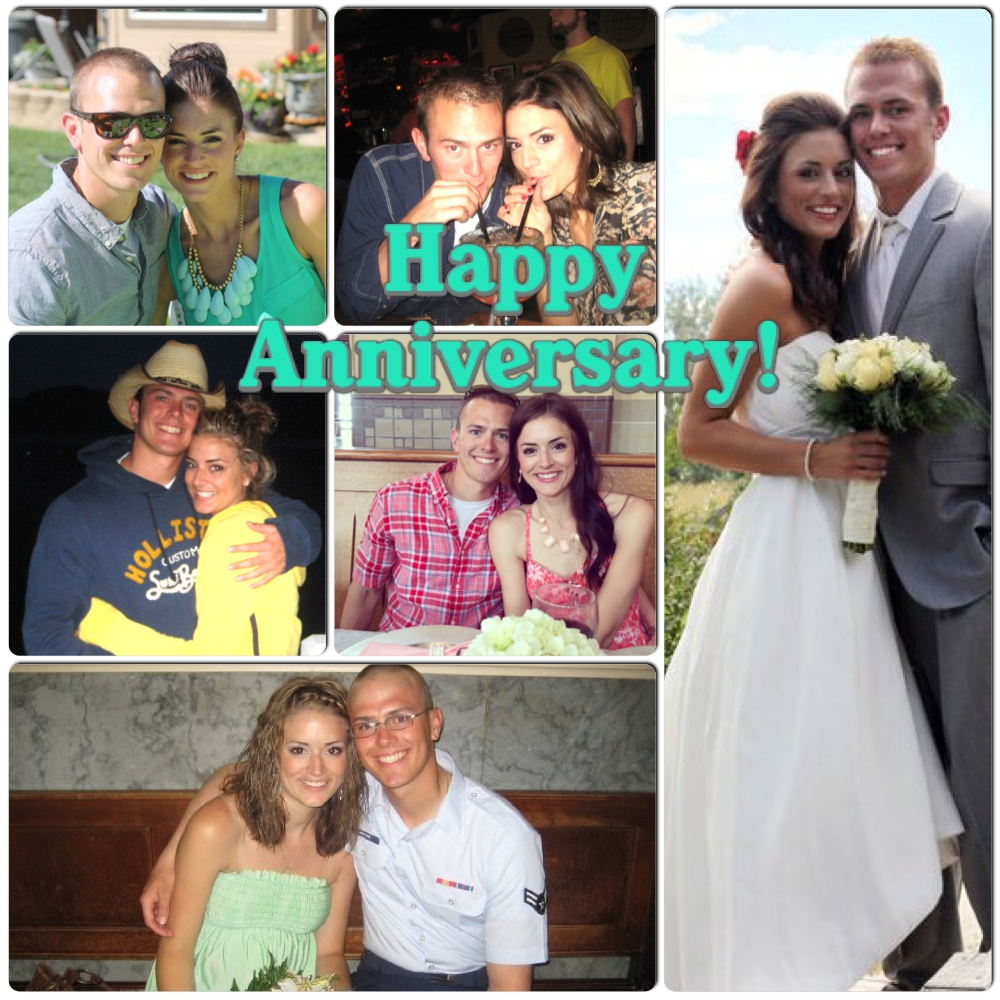 It's our anniversary today and I can't believe it's been 5 years! In some ways, it feels like it's flown by, but in others it feels more like decades that I've been married to my man (in a good way). When I first got married, I realized I had a complete misconception of marriage and was in for a big surprise when I noticed it wasn't everything that I had imagined it to be growing up. Before you make any judgments about that prior statement, I want to be clear that I am entirely grateful that my fairy tale images of marriage have dissolved and have been replaced with a more real-life perspective because not only is it much more practicable, but it has avoided a set up for failure. I know we will never have the perfect marriage and really, I don't WANT it to be perfect. I think if we were ever to reach "perfection", whatever that really means, we would find ourselves in a state of contentment, and I don't want to be content in my marriage.
I could go on and on about all the things I've learned, what I wish I would have done or didn't do and so on, and so on, but in recognition of our 5-year anniversary, I picked the 5 most valuable things I've learned in my marriage over the past 5 years; some more recently than others.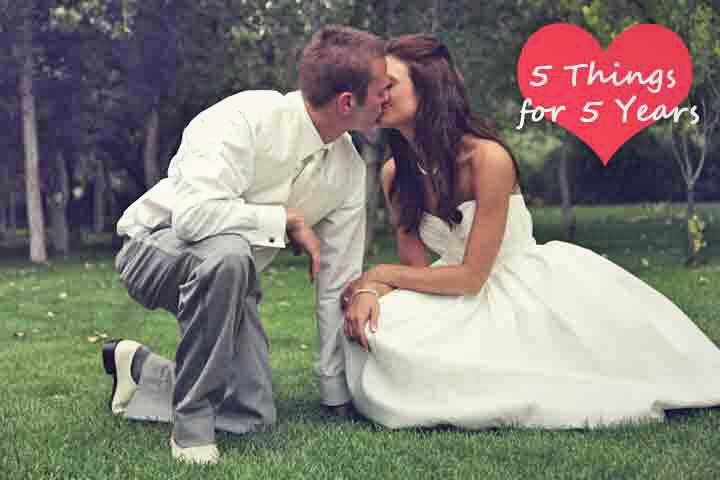 I can't compare our marriage to everyone else's. It's hard to do, especially with heavy presence of social media, but there's no way in hell that any two relationships can be compared to one another. Every relationship has its own quirks, differences and balances. Not only are each of our personalities entirely unique on an individual basis, but when those personalities are combined together, it creates an even more distinctive combination in which there's literally nothing alike in its nature. We have to establish our own set of 'rules' per-say, even if it may seem foreign to outsiders or other working relationships.
Allowing the influence of one another. In order for my marriage to be meaningful, I have to be influenced by my husband (and vice versa). I've learned to understand that I'm not the only person that has a perspective on life, love and relationships- he does too. It's appropriate not only to honor those, but to be open minded about them and allow myself to succumb to some of those influences.
Putting each other first, and everything else second- including the kids! This sounds backwards, I know, and while some may disagree, we have found that this works for us. If we put our marriage first and make that a priority, everything else easily falls into place. Once we are out of balance, the family as a whole becomes out of balance. This means making time for each other without any other interruptions. (Anyone else finding the difficulty in just finishing a sentence with your significant other when the kiddos are around?)
Marriage takes work– a lot of it. With anything else in life, I am only going to get out of it what I put into it. This was HUGE for me. Originally, I thought it either works or it doesn't work, and so when we had some bumpy roads, I figured it's over. Thank goodness that my husband stepped up and put me in check. He taught me that just because something doesn't come easy, doesn't mean it won't come at all. It's OK to argue, it's OK to have differences, and it's definitely OK if we don't necessarily like each other some days. But by the end of the day, as long as we are on the same track, consistently working through the kinks together, our marriage will continue to evolve and mature.
Micromanaging doesn't belong in a business and it definitely doesn't belong in a marriage. This is a new one for me because just the a couple weeks ago my husband blatantly made a comment to me and said just that, "Please stop micromanaging me!". It was in that moment that I realized how demanding and controlling I can be. Just because he's married to me doesn't mean he reports to me. He needs to continue being him and I need to continue being me, with some obvious compromises in the mix.
I love being married to my best friend. It definitely comes with its challenges, but I am fine knowing that we can continue to conquer. Here's to 5 years and many more!
With Love,
-Kinsey
photocredit: Ampersand Studios